Available to stream now!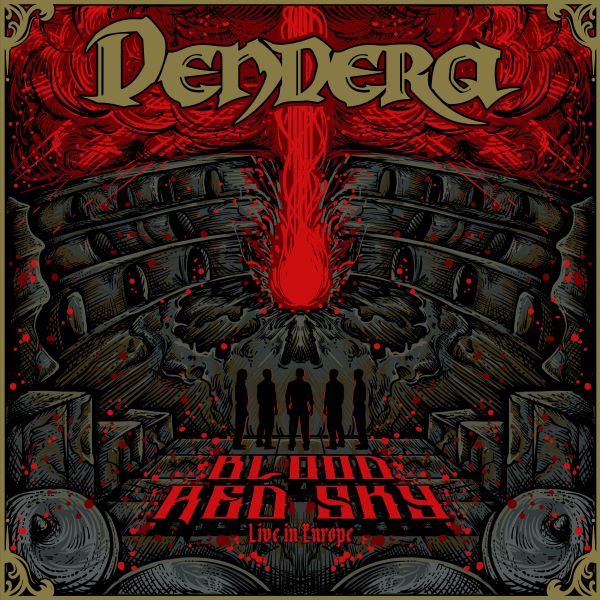 Blood Red Sky (Live in Europe) 
The new live album from Dendera. 
Track listing: 
The Awakening (Live) 
Final Warning (Live) 
Claim Our Throne (Live) 
Age Of Agony (Live) 
Blood Red Sky (Live) 
The Daylight Ending (Live) 
Info: 
Recorded 13th January 2018 at Razzamatazz 2, Barcelona, Spain while on tour with Gloryhammer and Civil War. 
Additional recordings taken from shows in Europe, January 2018. 
Mixed by Steve Main 
Mastered by Alessio Garavello at Rogue Studios, London 
Personnel: 
Ashley Edison - Vocals 
Bradley Edison - Bass, Vocals 
Andy Finch - Drums 
Steve Main - Guitars 
David Stanton - Guitars, Vocals 
All songs written and performed by Dendera 
Artwork: samsjnckartwork 
Release date: 
11/03/2022